|
ABOUT US
Founder/Executive Director

Rev. Dr. Linda Gross,  RN, B.A., M.A., Ph.D.
Testimony
Linda Gross, was raised in a movie industry Jewish family with Christian influence in Southern California. Life was comfortable and convenient and there was no need or "want" unmet. However, the early deaths of her parents catapulted her into a world of responsibility at a young age. She did not follow the family tradition in the movie industry but pursued education in nursing. Her life became full of fun, adventure, parties, dating, and international travel. However, she found that although she was materially set for life, socially she was plentifully filled with friends and many activities, and professionally she had red carpets in front of her for advancement, her life was still very empty.  At that point a health crisis opened the door for her to enter into saving relationship with Jesus Christ the Jewish Messiah. She was completely healed physically and spiritually. Her life was changed forever. Early in her walk with Jesus she learned the cost of following and living for Him. At the same time she heard God's call to serve Him in missions and was entirely at peace with her new-found faith and Messiah.
"I have decided to follow Jesus, no turning back. Though none go with me, yet I will follow, no turning back."
---
|  HISTORY
SEAM has served Indochinese refugees (Hmong, Kmhmu, Laotian, Cambodian, Vietnamese), South  Asian Immigrants, and Southeast Asian students (Indonesian) in the US. In addition, Lost Tribe Jews have been ministered to in Ethiopia.
In The Beginning 1983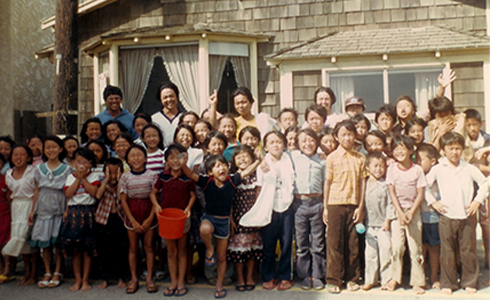 2013 All Grown Up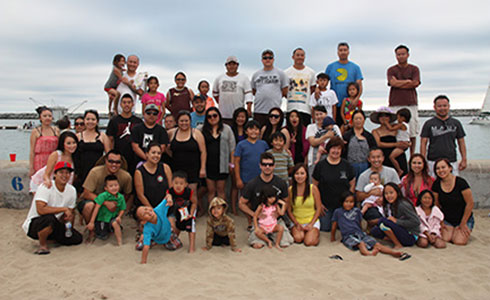 To Ethiopia With Love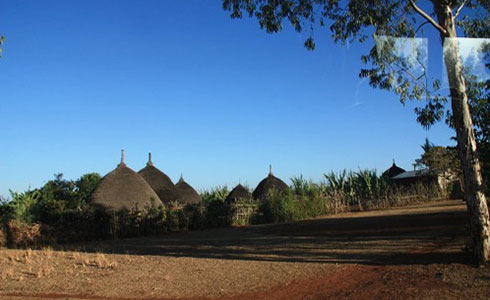 SEAM reached multiple Indochinese Refugees, providing outreach to youth and children with summer and year round programs leading many to Jesus as their Lord and Savior that prepared many to grow into lay leaders in and planting many Hmong churches in cooperation with Lao Evangelical Ministry and Christian & Missionary Alliance leaders with a dynamic pastor raised up, as well as Kmhmu church planted including a faithful pastor raised up; and reaching adults leading to and strengthening many in the Lord as well as teaching English, assisting in gaining citizenship in the USA., interpreting in doctor and social services offices and emergency rooms to cross over communication barriers.
Annual Summer Vacation Bible School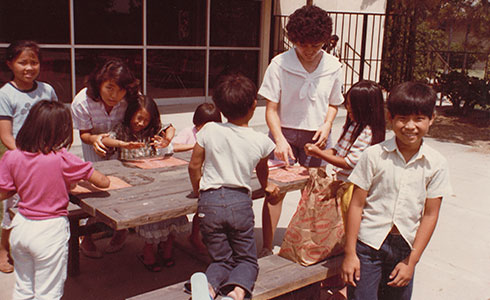 Traditional Hmong Dress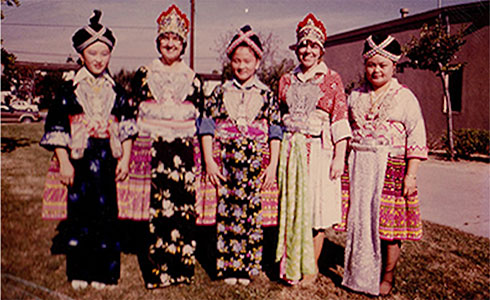 Freedom Team Kmhmu Kids leading Friends to Lord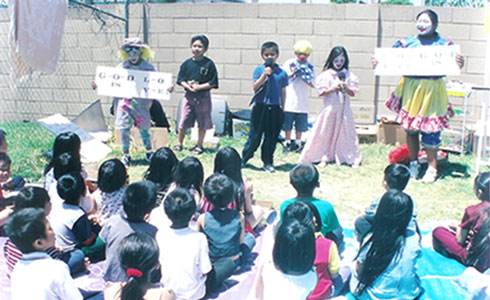 SEAM reached Asian Indian population providing introduction to Jesus as Lord and Savior, strengthening existing Christians, and rejoicing over those new salvations in Christ as they turned from lifeless idols.  SEAM served to train two effective American missionaries in cross cultural ministry as well as several Asian Indian church leaders. SEAM participated on medical teams reaching Lost Tribe Jews in Ethiopia.
---
|  What Christian Leaders are Saying
Someone has rightly observed, "Ministry in the 21st Century is more like ministry in the first century of the Church than ministry in the 20th."  Linda Gross is passionate about preparing Christians and congregations to be effective in their impact in our increasingly cultural and religious pluralistic society.
-  Dr. T.V. Thomas, Director for Centre for Evangelism & World Mission
I highly recommend the ministry of Linda Gross and SEAM International. This is one of the rare ministries existing today, helping churches to recognize and reach the enormous influx of Asian immigrants into North America.
-  David Imboden – National Day of Prayer Task Force/United Love Initiative; Research and Resources Team Member
I can highly recommend Linda Gross and SEAM International when it comes to an understanding of Eastern religions and their interaction with the American religious scene. Linda has been a guest lecturer for me on Animism, and kept the students' full attention as she unwrapped this invasive religion and set of religious practices.
-  Gary Teja, Ph.D., Director of Global Strategic Initiatives; VP of Global Ministry, Emeritus – Multiplication Network Ministries
SEAM is as relevant and needed as ever.The increasing number of immigrants to the US has brought missions to our doorstep big time. How do we reach these whom the LORD is sending to our country, especially those who come from very different religious and cultural backgrounds? How do we reach the "Samaritans" next door? Those experienced in "home missions" like SEAM are urgently needed to help train, mentor, and mobilize us to reach the mission field in our communities.
-  Dr. John Amstutz – Director of Central Valley School of Ministry and a Consultant for Foursquare Missions International
Linda Gross and SEAM are valuable to the advancement of God's Kingdom.We are living in a multicultural world and Acts 1:8 is more crucial than ever in reaching out to others across cultural boundaries. She is both qualified and experienced among Asian communities and has the Father's heart when it comes to people. I highly recommend SEAM to be a partner with you in fulfilling the Great Commission.
-  Nicholas Venditti, Ph.D. - President, INSTE (Institute of Theology by Extension)